DURABLE MEDICAL EQUIPMENT AND SUPPLIES
Learn more about the services we provide to improve healthcare.
Durable Medical Equipment (DME) and Supplies
Whether an injured employee needs an electrotherapy device, wheelchair, cane, bandages, hospital bed or a brace, Comp-X offers durable medical equipment (DME) and supplies at preferred prices. Items can be rented, purchased and delivered anywhere in the U.S.
Comp-X Medical DME and Supply Services:
• Medical equipment (hospital beds, nebulizers, ventilators, CPM machines, etc.)
• Mobility products (wheelchairs, scooters, crutches, walkers, canes, etc.)
• TENS and Electrotherapy Devices
• Medical supplies (bandages, gauze, batteries, etc.)
• Hearing Aids
• Orthotics and prosthetics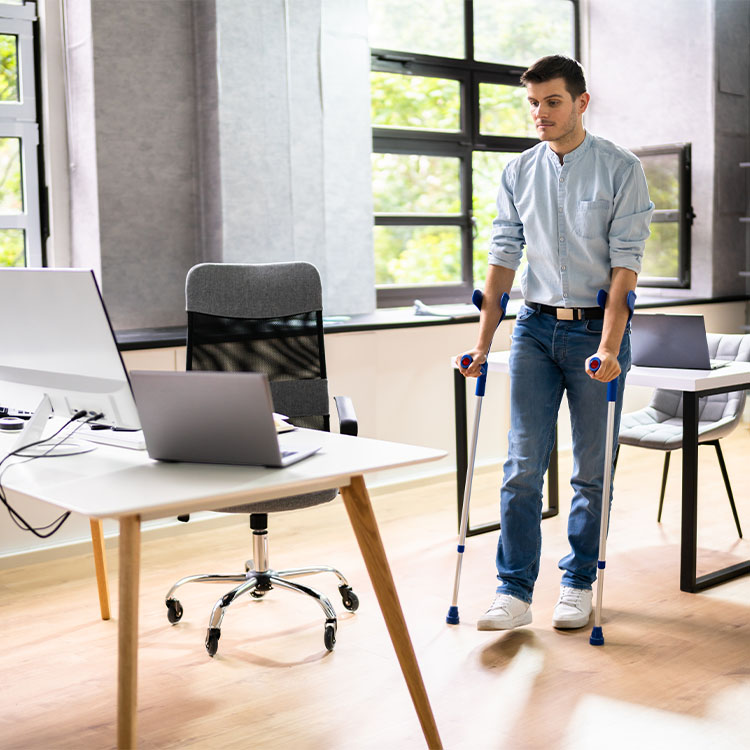 Our Services
Hover over an image to learn more about our services.