AIR AND HOTEL ACCOMODATIONS
Learn more about the services we provide to improve healthcare.
Concierge Air & Hotel Travel Services
Travel accommodations are sometimes needed when an accident occurs outside the workers' hometown or when an injured employee is unable to reside at home due to mobility challenges.
Our concierge travel services provide convenient and cost-effective accommodation solutions to help ensure injured employees' care needs are supported during the recovery process. We take care of finding acceptable accommodations and facilitating all travel logistics required to transport the injured employee to temporary housing in a safe and medically appropriate manner.
Comp-X Medical Concierge Travel Services:
• Hotel accommodations
• Commercial travel (air, rail or bus)
• Professional medical escorts
• Overnight and short stay for injured employees and their families
• Long distance motor coach transfers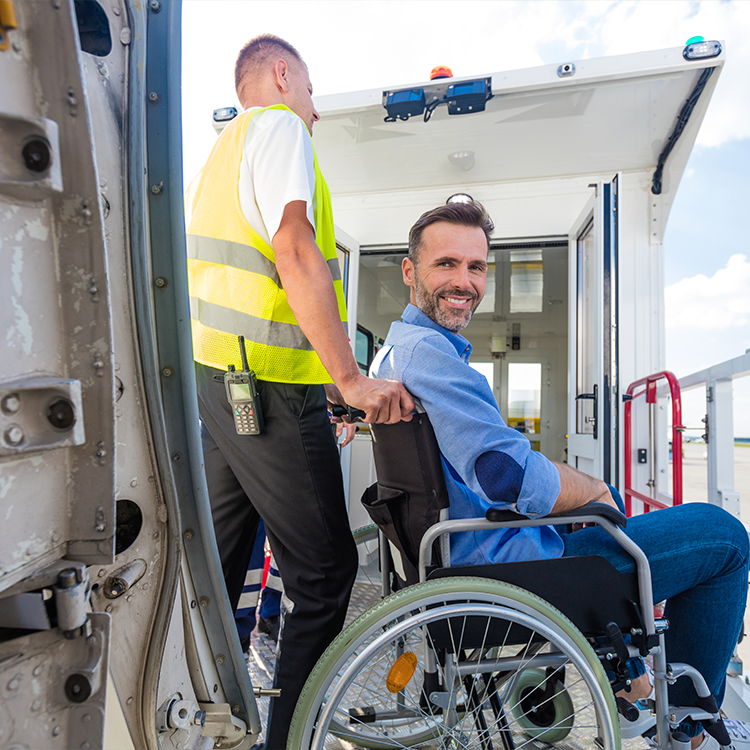 Our Services
Hover over an image to learn more about our services.