OUR TEAM
Learn more about our leadership team.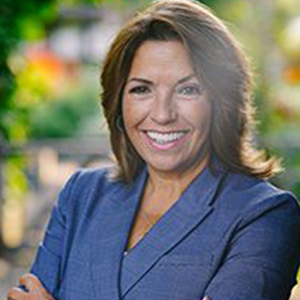 Christine Suarez-Loures, Esq.
Christine Suarez-Loures, Esq. is a Founder and President of Comp-X Medical Management, LLC. In this role, and alongside her business partner Leonard August, she oversees all business functions of the company. She is particularly responsible for the company's strategic planning, future growth and compliance, including legal as well as HIPAA. Comp-X maintains an extensive and growing National Provider Network and leverages that resource to provide services ranging from Non-Emergency Medical Transportation to Language and Translation Services, DME Services, Home Health Services, Diagnostic Services and Physical Medicine, all of which come under the purview of Christine's oversight.
Christine has been involved in the Ancillary Medical Services industry for over 30 years. She has previously served as General Counsel for Multi-Care, Inc., one of the largest non-emergency medical transportation companies in the State of New Jersey. She also previously served as General Counsel for Med-X Global, LLC, an international revenue cycle management and Air Ambulance company. Her previous experience also included having served as General Counsel to Revenue-Guard Medical Management, LLC, a domestic revenue cycle management company that specialized in EMS billing and collections. She currently sits on the Advisory Board of Missions Beyond Borders, a New Jersey non-for-profit charity.
Christine earned her undergraduate degree from Boston College in 1983 and her Juris Doctorate degree from Rutgers School of Law – Newark in 1989. Comp-X Medical is led by a diverse team of industry experts who constantly challenge the status quo. Meet the leaders responsible for guiding our company culture and ensuring high-quality service delivery.