OUR TEAM
Learn more about our leadership team.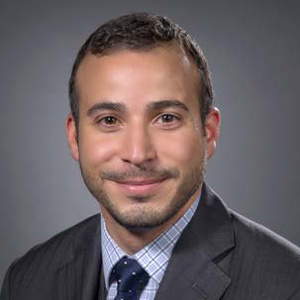 Max Gomez earned his master's degree in Public Health, Health Policy, and Management from Yale
University in 2004 and received Certifications in Lean Manufacturing and Process Improvement from the
University of Michigan School of Industrial Engineering. After his graduate work, Max was awarded the
Management Fellowship at Massachusetts General Hospital (MGH) in Boston. Following his Fellowship,
Max held several leadership positions at MGH. Max has also served as Director of Perioperative Services
at St. Mary Medical Center in San Francisco.
Over the course of his career, Max has designed and constructed central services and materials
management departments and ambulatory surgery centers. He has published several articles on process
improvement and technology implementation in various health industry journals. Max has extensive
experience in contract negotiation and management, process improvement and sustainment,
technology implementation, data management and business intelligence as well as developing and
implementing educational programs for professional and entry-level staff.
Following his time at MGH, Max was recruited by Northwell Health in New York City to lead the Clinical
Joint Venture Operations team, which is responsible for managing all the clinically focused joint ventures
for the Health System. In this role Max oversaw both board level governance and operations for a
portfolio consisting of 13 ambulatory surgery centers, 52 urgent care centers, 17 dialysis centers and
anesthesia and radiation medicine joint ventures. It was during this position at Northwell that Max
became very involved in the procurement of DME for all the surgical, urgent care and dialysis centers he
was tasked with overseeing. More recently, Max was asked to join Comp-X Medical Management, LLC as
the Chief Financial Officer with the expressed remit to advance both Financial and IT operations to
support and facilitate Comp-X's rapid and continued growth as well as to continue to assist in the
expansion of our DME division. Comp-X Medical is led by a diverse team of industry experts who constantly challenge the status quo. Meet the leaders responsible for guiding our company culture and ensuring high-quality service delivery.