OUR TEAM
Learn more about our leadership team.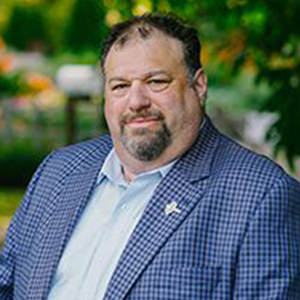 Lenny August has more than 30 years of experience providing transportation and other ancillary services to support patient care. His career began in 1982 as an Emergency Medical Technician working for one of New Jersey's predominate private transportation services and also included positions as shift supervisor, dispatcher, communications manager, office manager and director of marketing. During his tenure with Multi-Care Ambulance (which was purchased Rural/Metro Ambulance in 1997) he also served as Medicare & HIPPA compliance manager and a collections supervisor.
Lenny currently serves as vice president and co-owner of Comp-X Medical Management Services, a company he co-founded with James and Christine Loures in 2005. He is responsible for the day-to-day operations of the company as well as marketing and program administration. Lenny is also co-owner and vice president of Med-X Global, an international revenue cycle management company.
Lenny is active in the industry, participating in professional organizations, including serving as the current president and founder of Kids' Chance of New Jersey. Previously, he served as vice president and founding member of the mid-Atlantic chapter of the Case Management Society of America, vice president and founding member of Managed Care Network, vice president of the Rehabilitation Insurance Nurses Group and treasurer of the New Jersey chapter of American Association of Preferred Provider Organizations. He's also a contributing author to New Jersey Rehab magazine, a NJ-based case management publication and a member of the New Jersey, mid-Atlantic and NYC CMSA chapters, NJ/PA chapter of IARP, Kids' Chance of America, NJ chapter of RIMS, Self-Insured Institute of America, NJ Self Insured Association, Central Jersey Claims Association and the national RIMS organization. Comp-X Medical is led by a diverse team of industry experts who constantly challenge the status quo. Meet the leaders responsible for guiding our company culture and ensuring high-quality service delivery.